I guess many of us here are fond of buying gadgets, especially the latest models of smartphones because we believe that new releases are far better than our current ones. Well, if that is how you think, then you'll probably have the most collection of android or apple phones when you enjoy purchasing every time you see them on the market. I won't even be surprised if you won't have enough rooms for more models to come because our developers are not getting tired of releasing them every year.
Well, some people are not only collecting cellphones because others are fond of buying different cases for specific occasions, while some are more interested in different smartphone skins than cases. They find it more advantageous than changing the case every time because using only one can sometimes be boring but to change again can be tiring, too. Anyway, other people are enjoying and find so much fun, especially those who are into fashion because their smartphone is a part of their outfit of the day.
We can't tell people what to do with their gadgets anyway because that is how they are and these mobile phones are already the trend so no one can take this away from us. Sometimes you will even feel like your day would be meaningless without accessing anything on your smartphone so you often use this anytime and anywhere you go. This only shows that this technology changed many lives and that is because it has many purposes so it is an advantage to have one.
Smartphone Skins
We can simply describe it as an attractive cover that you stick at the back of your phone. This thin layer of material has to fit exactly at the smartphone. You have to remove the adhesive gently so it won't crumple and maintain a flawless look.
If you can precisely and seamlessly stick it, then this will look authentic so you can think of it as the original design. There is no added weight whenever you carry your smartphone because of the lightweight material used and it is thin so it feels like nothing was changed.
Because of this sticker, you can protect the back from getting smudges, dents, or scratches since you usually set it on any surface. You'll have a wide range of materials used for the texture so you better choose the ones that can support grip. Avoid slippery textures so that you won't accidentally drop them.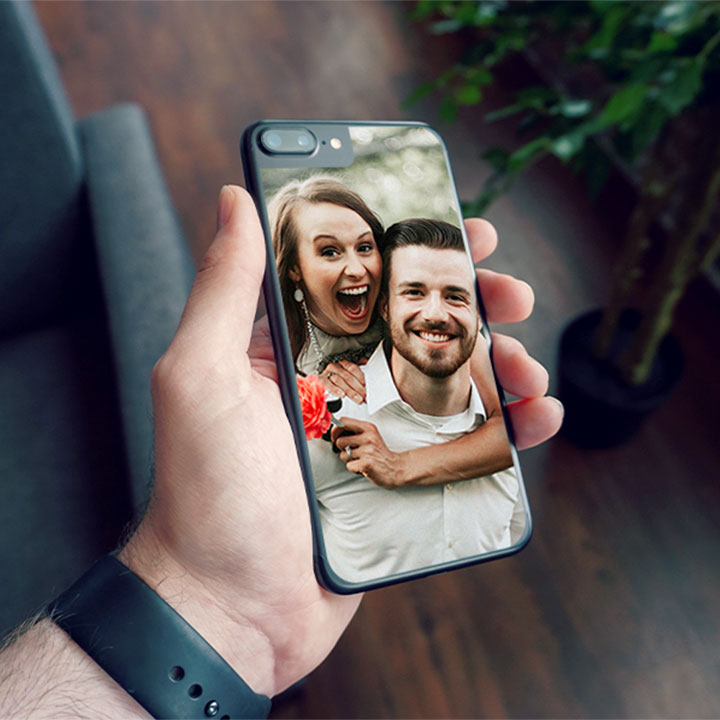 Skins vs Cases
Using a protective case will allow you to control physical damages but using this means you will hide the original design and color of the device. So if you do not mind beauty and attractiveness, then you will surely get a case with shockproof and grip features. But that won't be the reason for those who like fashion and arts because they would choose designs that suits their style.
While if an unnoticeable change is your preference, then skins would be a great option. But these stickers come in various designs, too. Therefore, you can choose from a wide variety of colors and themes.
Smartphone skins and cases are both a thumbs up when it comes to customized designs. These two are also great when considering protection from scratches as well as smudges at the back. But protecting this from dents after falling or hitting a corner varies and will depend on the material used.
Installing a Skin
To apply or install a smartphone skin could be very simple because you just need to remove the adhesive and stick it on the surface gently. Think of a decal or sticker that you want for your car, you do it slowly but surely, right? Even when sticking any sticker on your stuff, such as scrapbooks, notebooks, computers, or walls it must be done with care.
If you don't trust your hand skills, then you may ask the shop to do this for you and pretty sure that they are experts on this. Sometimes we are thinking that things are easy but we will wonder what went wrong because the outcome is wrong. Well, that might be due to your excitement that made your hand shaky so it lacks precision and accuracy.
Advantages
Most iPhone users like using skins because they prefer to show the phone model, especially the shape and original design. Both of these will be maintained and protect the surface at the same time because no matter how careful you are, scratches can't be avoided.
They usually choose skins that are made from silicone or vinyl materials because they are inexpensive so replacements are affordable. Installing and replacing is easier for these types of materials, too, because it is removable. It is as easy as removing cases.
But when talking about prices on the market, cases are the cheapest. It is also available in all stores while finding reliable skin shops are sometimes difficult to find.